It always amazes me how fast Sketch Week flies by. 
Here's a look at all the layouts together. I always think it's kind of fun to see how each one is similar yet so different.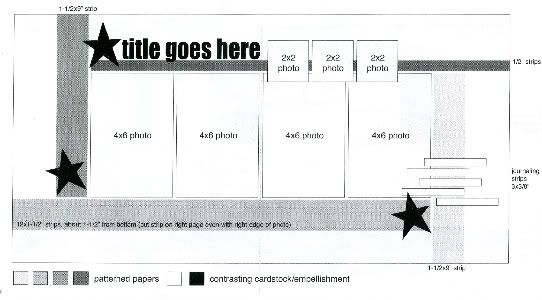 Layout #1 - "Diggin' in the Rocks"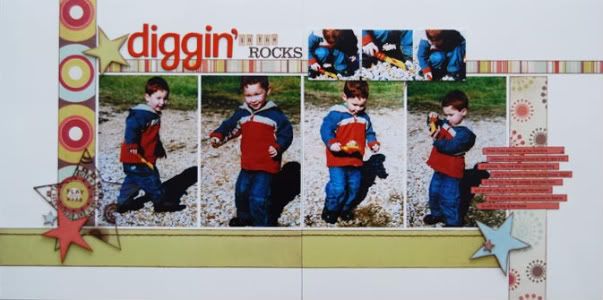 Layout #2 - "Easter 2007"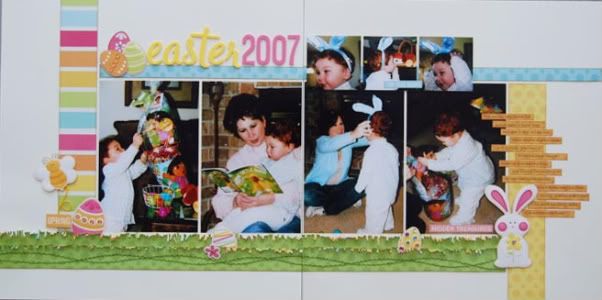 Layout #3 - "Twisty Straw"
Layout #4 - "Carefree Sliding"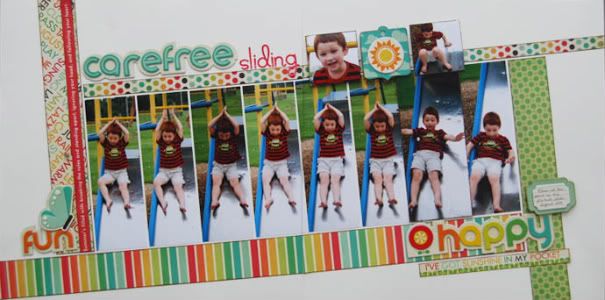 Layout #5 - "Sunny Day Walks"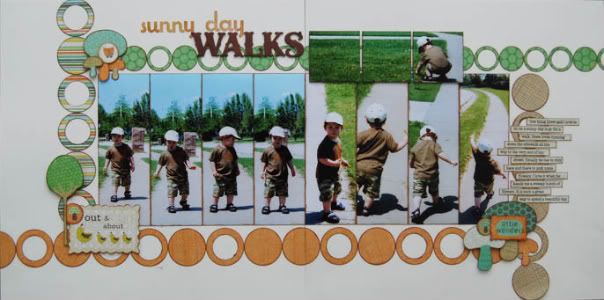 Layout #6 - "Drew's Farm"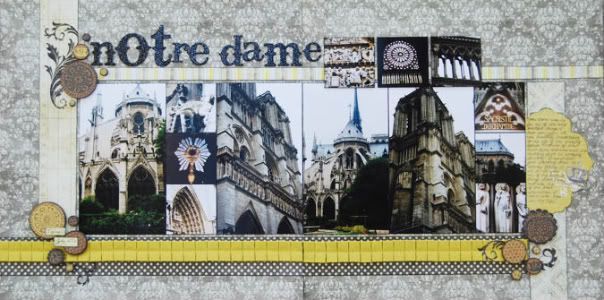 The winner of the copy of
Sketches for Scrapbooking
this month is...
Eulouise
said...
Your sliding photos bring back memories from a long, long time ago when my Dad made a slide for me and my sister--about 1948. I loved it then and still remember it so well. Thanks for the memory.

and I'm not done yet. :)
You all left such wonderful comments throughout the week that I just couldn't stop at one giveaway. I am convinced that I have the best blog readers ever and I want to say thank you!
The next giveaway are these beautiful products from
Pink Paislee
, including some of the folded fabric strips and the cork circles similar to the ones that I used on my "Notre Dame" layout. Of course I had to throw in some pretty paper to go with it too!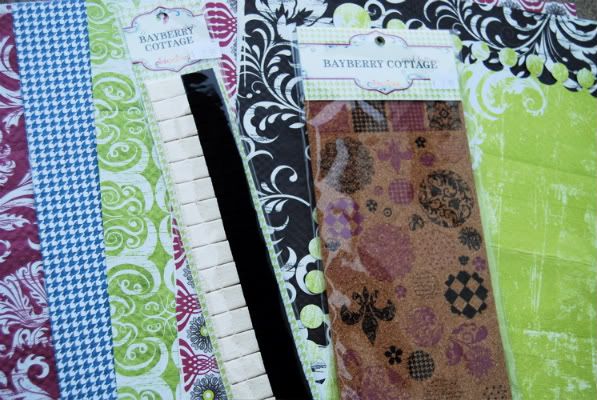 This one goes to...
wendy
said...
The colors in this layout are great! So stinkin' cute!
I've still got more!
I'm also giving away the tree mini album from
Nikki Sivils, Scrapbooker
, that I used to make the tree on my "Drew's Farm" layout and some of the brads that I used to embellish it.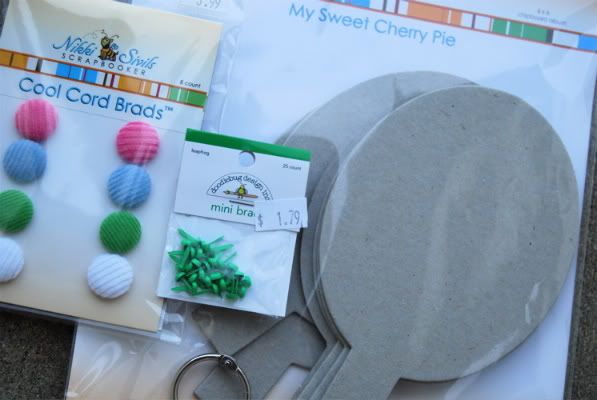 The winner of this giveaway is...
AndreaFriebus
said...
Oh man! That tree and those farm animals are just so stinkin' cute!! I predict a scraplift in my future...
Okay, don't go just yet. I've got another one!
Everyone really seemed to like the
Memory Thread
from
DMC
that I used on my "Easter 2007" and "Twisty Straw" layouts, so I thought that would make for a fun giveaway too. This one is an assortment of several different colors of Memory Thread.
And the winner of this one is...
TracyM #6773
said...
I
love how you have made another fun layout with the same sketch Allison :)
I was introduced to your sketches & blog through Fiskateers and I'm so glad. I'm loving how you can change the look using the same sketch AND how you use multiple photos!!! It is the fun everyday things that make life special but it is usually quite hard to make layouts of them without having to choose just 1 or 2 shots, so thank you for making scrapping easier & more fun too :o)
Those of you that won can email me at
alidavis1919@hotmail.com
to send me your address and Eulouise you'll need to let me know which volume of Sketches for Scrapbooking you would like. 
Thank you all so much for making Sketch Week such a fun time!
For the month of May, Sketch Week will start on
Monday, May 10
and believe me you don't want to miss it. Since May is the month that is home to National Scrapbooking Day (even though Sketch Week won't fall on that day) we going to have extra fun. You have no idea what I'm going to give away or when AND I'm going to be using a sketch from our newest book,
Sketches for Scrapbooking, Volume Six
which isn't even available until July 1! I've got so many fun surprises planned, I can't wait! I promise it's going to be a great week! :)