I love the fall! I'm especially lovin' it this year after the crazy hot summer we had. It's nice to have some cool days around here.
October is one of my favorite months of the year. There are so many fun activities going on like Spooktacular at the zoo, picking out costumes, making all kinds of spooky treats, trick or treating on Halloween, and my favorite...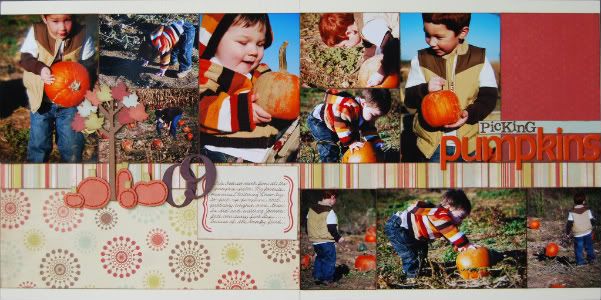 picking pumpkins at the pumpkin patch. I had never been to a pumpkin patch before Drew was born. I remember taking him that first year and instantly knowing that it was going to be a trip we made every year. I love those moments when you realize you are starting your own family traditions.