dsfgafdgvd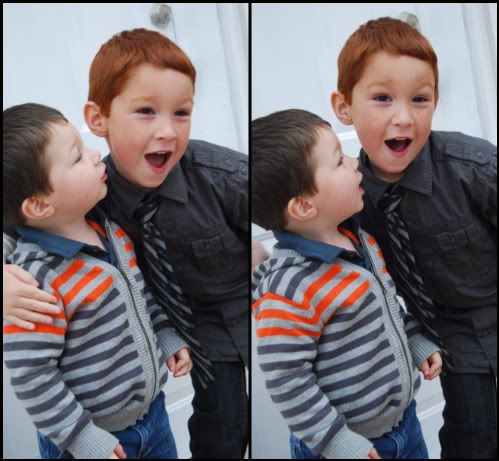 I am positive that Drew could rival anyone as the sweetest boy in the world.
Today I was having a really rough day with missing my dad. These kind of days pop in from time to time and I get in a funk. I didn't say anything about it to Drew but he must have noticed that I was off today. I was standing in the kitchen cooking dinner with Mike when Drew yelled at me to close my eyes.
"Mom, I know that you really want a new house..."
I could tell this was going to be good and was already smiling at this point.
"...so I made you this."
I opened my eyes to see Drew holding a very colorful Lego house that he had built just for me. I was already at the point of tears when he pointed to one corner of the house where I saw a chair and a little Lego person and he said,
"and this is your very own, special scrapbook room."
I don't think I could have hugged him any tighter. I am one lucky mom.