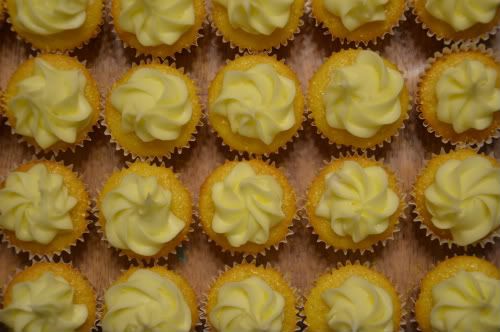 When mom asked me to help make mini-cupcakes for Nikki Sivils Day at our store, I think I went a little overboard. I tend to be really ambitious. I think I made around 300! So many that I ran out of containers to transport them to the store and we ended up with way too many left here at home.
Really, mini-cupcakes are the worst. They are small enough that you don't feel bad for eating one, yet eating one turns into to two, then three...I think you can see the pattern here. These tempting little treats have got to go!
After I eat one more, of course.