••••••••••••••••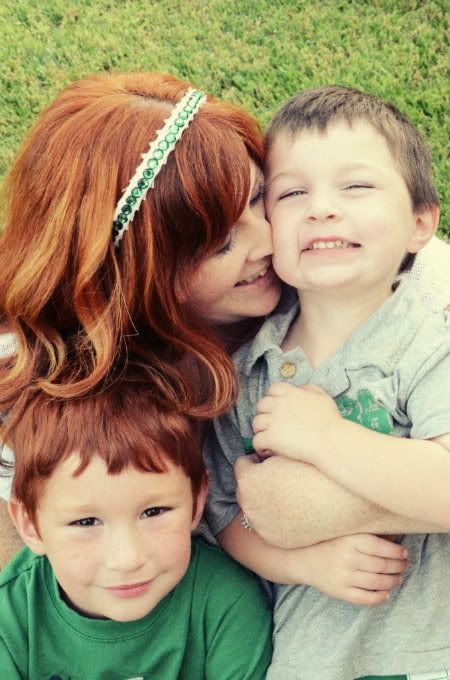 This year for Mother's Day I gave myself a gift. I made the decision to pull Jackson out of daycare and spend as much time with him as I could before he goes to Kindergarten (he'll go not this fall but the next.)
The decision to do this started when I would randomly let Jackson stay at home with me instead of going to daycare. It was just a day or two, here and there. He loved it. I loved it. It was wonderful and we both dreaded the next day when he would have to go back. It would break my heart when I had to take him the next day and he would cry.
I made a comment to Mike that I wished I could keep Jackson at home with me. Jackson is such an easy child to take care off. He's is sweet, happy, appreciative of every little thing, he's very self reliant, rarely throws fits...just all around easy.
(If I had a guarantee that they all would turn out like Jackson, I would have 20 more kids!)
I could see myself being able to work with ease while having him at home with me.
Mike stated the fact that I really didn't have much time before Jackson was in Kindergarten and having him at home with me would no longer be an option. I then realized that Jackson didn't get to spend the time at home with me like Drew did. Drew and I have such a wonderful closeness and I really feel like a big part of that is due to spending the time we did together when he was little.
It made me so sad to realize I hadn't yet taken that time with Jackson. I felt like I had taken the easy route because I had gotten into such a routine with work. I felt bad because I've got this wonderful freedom with my job and I wasn't taking advantage of it the way that I should have been.
All too often I say that I can't believe how quickly the boys are growing up or how fast the time seems to fly by. I say it but I often forget to savor the moments I'm currently in and surrounded by. I spend my time going, going, going and forgetting to just stop and enjoy things as they are. Jackson is at such a fun age and I feel like we have such an amazing and special bond. I want to enjoy that as much as possible right now.
As someone I know said, "There might be times that are tough or frustrating but believe me, when they are 15 or 20 you will never regret having spent extra time with them when they were little." I couldn't agree more. I'm looking forward to reclaiming my stay at home/work at home mom status!