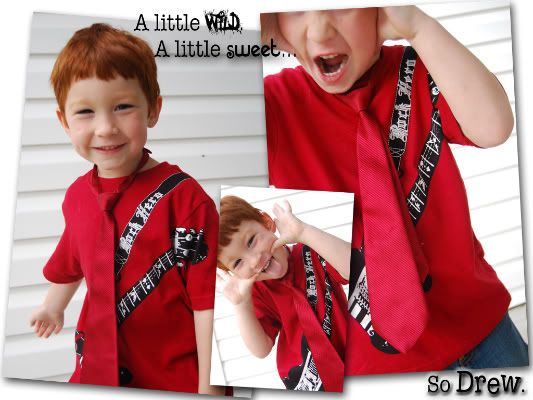 When I picked up this tie for Drew to wear in our Christmas card photos last year I thought that I was going to have to endure screaming, crying, kicking, refusals...you get the point. Of course, because Drew is so incredibly unpredictable, he loved it. We're talkin' wore it for four days in a row including with Buzz Lightyear pajamas.
I can't say I was really surprised when last Tuesday he requested to pick out his own clothes to wear and his beloved tie made an appearance. A guitar "Rock Hero" T-shirt and a tie. It is so representative of Drew and his personality.
A little wild, loud, and dramatic. A little sweet, charming, and sensitive.