This time it's all about me the scrapbooking version. (This post ended up way longer than I expected!)
A little background...
I remember the day like it was yesterday when my mom, my aunt, my sister, and I all sat at a table in Cheddar's restaurant and decided we were going to open a scrapbook store. My mom had started scrapbooking long, long ago. I had a family member find a scrapbook she had made my dad back when they were first married. It was amazing! She even made her own patterned paper with colored pencils! She tried quite hard to interest my sister and I in scrapbooking for a long time. I think it was two years in a row that she got us scrapbooking supplies for Christmas and we both laughed and proceeded to call it "crapbooking". Oh, how things have changed since then.
Anyway, I'm getting off track. My mom and my aunt Karin where both getting ready to retire from teaching and wanted to start a business and Mom thought a scrapbook store would be a great idea. It really happened quite fast and I remember celebrating the end to our first day open at that same restaurant that the idea Scrapbook Generation was born.
I also remember enjoying the $100 I won for guessing, almost on the nose, what our first day of sales would be.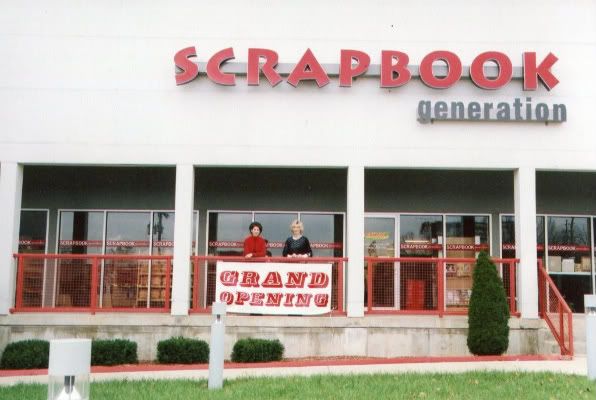 I didn't really get into scrapbooking until Drew was about 6 months old, about a year after we opened the doors at SG. My dad had died the month before and once I realized that I could count the number of pictures I had of him and Drew on one hand I started growing an interest in preserving my memories.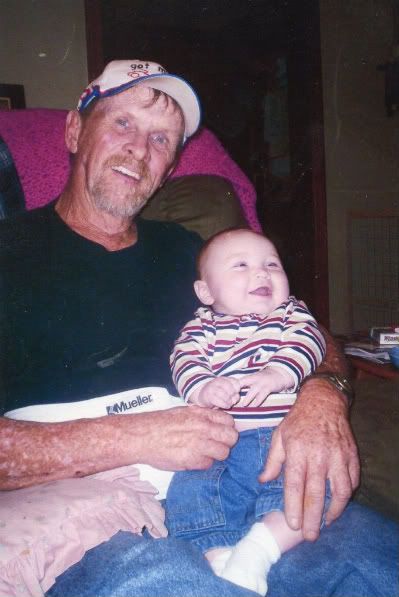 Things went really fast after that. I enter the Creating Keepsakes Hall of Fame contest and much to my surprise, was chosen as one of the 25 scrapbookers inducted that year. Not long after that I was picked as a Scrapbooker of the Year top ten finalist and after that was asked to be on the CK Dream Team. Being published was fun but I have to be honest and say that the last year I started to learn that it wasn't for me. I mean it could have been, but I was starting to feel... crap, how do I say this without sounding bitter or mean or hurt...used. Used and exhausted are the best words I can come up with. I felt like my designs and layouts where good enough but I wasn't. I knew when it felt as good as it did to walk away that I should have probably done it a long time ago.
*I have to add that used is meant to explain my feelings. I'm not saying that CK took advantage of me.
Now I'm focusing on our store and our
Sketches for Scrapbooking
books. Scrapbook Generation is well on it's way to Scrapbook Generation Publishing.
My best advice when it comes to your passion, dreams, and goals...If you want something it's probably best to go get it yourself. And that's exactly what I'm doing! :)
On to the questions:
1. What techniques would you encourage a beginner to try?
When beginners walk into our store you can always spot the fact that they are just starting out by the scared look on their faces. You can see the fear and "where to start?" shadow over their heads. It can be such an overwhelming experience the first trip into a scrapbook store.
I always recommend starting out with small and simple techniques like inking the edges of paper, painting chipboard, using Stickles to add a little sparkle to a plain die cut, etc. These are products that I use often and feel that they are somewhat basic and easy to do, yet they can add so much to a page.
2. What is a technique that you love to use that you would recommend to someone that seems intimidated/hesitant to try new things.
Hand stitching would be one for sure. You can do so much with it. You can make designs with ease that are impossible or incredibly difficult to do with paper. Plus I think it adds such a lovely detail to the page.
Some others I want to add: Perfect Pearls, Glimmer Mists, Shimmerz, Distress Inks, and Alcohol inks. These can all be a little intimidating to someone who isn't a technique type of scrapbooker but they are so easy to use and can be used in so many different ways.
I would honestly recommend that each and every scrapbooker try new techniques every once in a while. With the demos that I do at Scrap-a-Palooza and with my classes at the store I am often forced (
* insert sarcasm here*
yeah, it takes a lot of force for me to scrapbook...
) to try new techniques. Every time I play around with a new product I try to come up with and research several different ways to use that product. It's really made me step out of my comfort zone and given me a lot of new ideas.
3. Do you remember your very first sketch?
I don't remember specifically my first sketch but I do remember my first sketch book. I still have it too! It's so funny to look through and see me trying to discover my own style. Let's just say that it took a while and I don't scrap anything like the layouts in my first personal sketch book.
4. How did you get started doing sketches?
I actually started sketching layouts at the very beginning, when I first start scrapbooking. I liked having a plan and to see everything in place before I cut my paper or pictures. (It reminds me of my dad. He used to sketch out his race car design in the off season. A lot of racers keep the same look and colors year after year but my dad looked at his car each year as a blank canvas. I loved seeing his sketches and ideas.)
As for the Sketches for Scrapbooking books, my Mom was taking layouts that I had made and turning them into a computer generated sketch for Saturday activities at our store. Every sketch in the Sketches for Scrapbooking books came from a layout that was already made. The reason for that is I don't know how many times I've hand sketched a layout and loved it only to try it out and hate it. It's so hard when you are sketching, because it's done on such a smaller scale. So, in some sense, we kind of try the sketch out before it's made and put into one of the books.
5. How many hours a day do you scrapbook?
I would say 5 minimum and I've worked as many as 14. I look at those numbers while sometimes forgetting it's my job and think, "goodness, that's a lot!" but then I remember I'm one of those super lucky people that my hobby is my job.
6. Are you caught up in your albums?
Not even close! I don't scrapbooking in order, I'm all over the place. One day I'll do a layout with Drew's baby pictures and then the next layout will be pictures I took yesterday.
7. Do you print your pictures as needed or print a bunch and work around your photos?
Kind of both.
When I had to have 50+ layouts done for the DVD in a very short time frame I started making "kits". I would pick out my photos for specific layouts/sketches and print a ton of sets at a time. After I picked them up from the printer I would go home and pick out papers, embellishments, and other things that I wanted to use with a set of photos and put them in a 12 x 12 clear bag. I had, at one point, 40 kits. All I had to do was pick one that was calling to me and put it all together. When I was done with that one, I could do a little clean up and then move on to the next one without having to stop and pick out all the papers, embellishments, etc. It really made it an easier and faster process. I loved it so much that I use this system all the time now. I'll print 10 or so sets of photos at a time and put them into kits.
8. Where do you get your inspiration from?
I know everyone says this but...everywhere!
Here's my proof. About a year ago I was taking a bath and my eyes were drawn to the circle design at the top of these shampoo/conditioner bottles..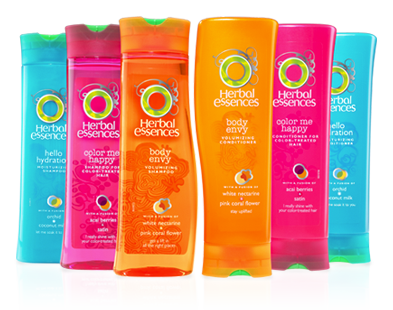 And here's the sketch I made that very night.
I also get a lot of inspiration from the photos I'm using. I love making my own embellishments and those ideas usually come from what's in the photos or from the theme of my layout.
9. Do you read other blogs?
Here are a few...
Good Grief Blog
,
My Mind's Eye
,
my silly sister
(I wish she would post more because she is hilarious! *hint, hint Stacey) I don't get many chances to read blogs and wish I had more time to do so. If you've got a must read favorite, let me know!
1
0. Do you read magazines, window shop, watch commercials for ideas?
I don't really read scrapbooking magazines as much anymore but I love looking at non-scrapbooking magazines for layout ideas. This layout here...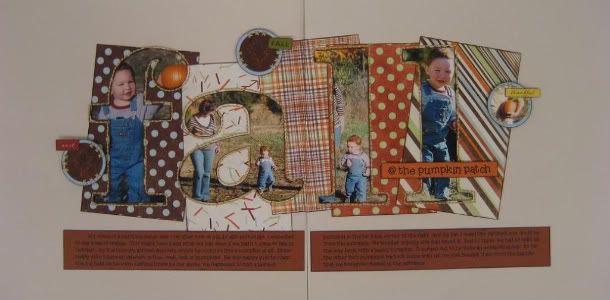 *as seen in Creating Keepsakes, November 2007
was inspired by an ad in Vogue.
And yes, I have made layouts inspired by commercials. Like the next two layouts...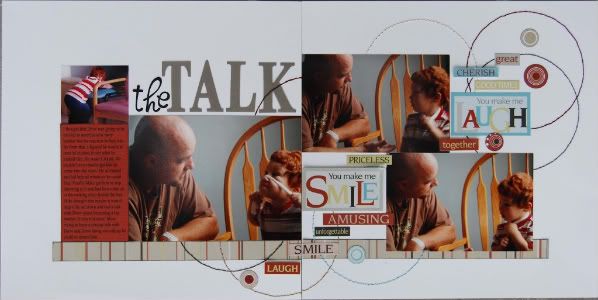 I don't remember what the commercial was or what product it was selling, clothes maybe, but there where these cool bursts of circles and flourishes that would go across the screen. I was drawn to the TV every time I saw it. For the scrapbook page I wanted the circles to appear as if they where kind of moving across the page just like they moved across the TV in the commercial.
The first one I made (The Talk), while I loved the layout it just didn't have the look I was shooting for. My creative brain was dreaming something a little different. So, I made this one.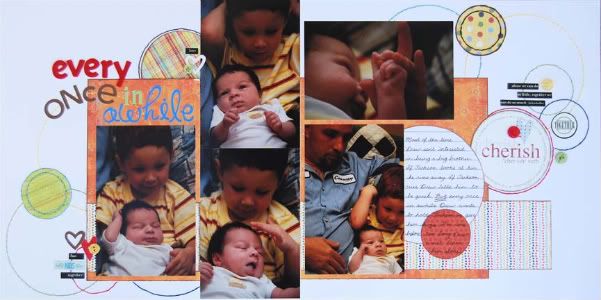 It still didn't work out exactly how I pictured but you can't win 'em all. I was very happy that I ended up with two layouts that I loved.
If you see something non-scrapbooking that you like and are drawn to, always keep in mind that it can be adapted onto a layout.
11. Do you go with friends to crop together
?
I wish! Crops never seem to be at a time when I'm able to go. :( I used to when I first started scrapbooking and I loved it. Although I was so bad about visiting and not getting any pages done, but that was also part of the fun of it!
12. What is your favorite supply?
Patterned paper. It is one thing that I can get the most use out of and I use it every time I scrapbook. There are times that I've made layouts with just patterned paper. Like this one here...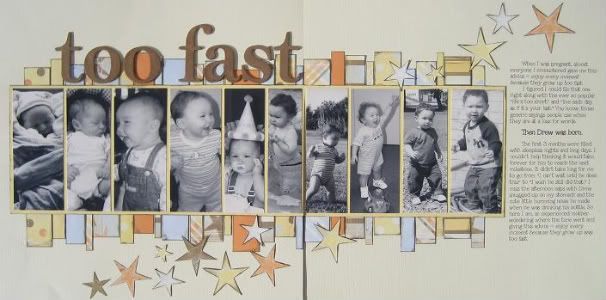 Okay, so technically it's not all patterned paper, the title is chipboard. That's still a lot on the page for only using a couple of supplies.
13. Have you made a layout from all your sketchbooks at least once?
Yes! I'm not trying to toot my own horn but I love each volume of Sketches for Scrapbooking. I love that the hard part is done and I get to spend my time with the fun "playing" part.
14. What do you use when you need some inspiration?
I browse through my personal sketch book or through my pictures. Usually there is something that catches my attention or gets my creative wheels spinning.
15. What other scrapbookers inspire you?
I remember the first scrapbooker that I thought was super cool and that was
Tiffany Tillman.
I remember reading an article she had done or was a part of where she talked about writing your journaling as if you were saying it. Like you were having a conversation with the person reading the page. She taught me that if you want your page to represent you it needs to sound like you too. My little tip for doing this: (Make sure you are alone. The huband or kids might think you're wacko.) Tell the story out loud like you were telling the story to a friend.
Brenda Arnall
is another. Here pages are timeless. They are simple, yet detailed all at the same time.
Amanda Probst
. She has such a fun and clean style.
Cindy Tobey.
She has such a creative splash of fun on each page. She is so talented and her pages are always so fun to look at.
16. If you could only use 3 supplies to make a page what would they be?
• Patterned paper
• embroidery floss
• Thickers (I have a Thickers addiction)
17. Do you make mini albums?
Not that often. Not because I don't like them but mostly because I don't have anywhere to put them at the moment. I would love to have them sitting on my coffee table in a basket but I have two curious boys that would probably get into them too much.
Some random scrapbooking facts about me:
• I sketch layouts every night. (Right now in my current personal sketch book I have over 80 unused, ready to go sketches.)
• I almost always use white, french vanilla, and my new favorite wheat cardstock for my background.
• I misspell words on my layouts all the time and I don't change it either. Call it lazy, I call it being the real Allison.
• The idea for our Sketches for Scrapbooking books came from a customer.
• I once got a greasy, Cheez-it laced fingerprint on an almost finished layout. Covered it with a button and vowed never to scrapbook and eat together again.
• My biggest dream/goal is to have my own idea book.
• I couldn't live without the ruler I use for making sketches. I thought I lost it one day and was fully willing to give up my right arm in exchange for a new one. Of course my husband found it sitting right next to me.
• My eighth grade home ec teacher would probably laugh if she knew how much I love stitching on my layouts. It wouldn't be without good reason. I almost failed her class.
I will be surprised if anyone made it this far. Goodness that is one long post! If you did make it this far, I've got a little giveaway for a copy of
Sketches for Scrapbooking
going today. This time tell me five random scrapbook related things about you. I'll post the winner on Sunday.
p.s. Don't forget Sketch Week starts on Monday! :)