I can't believe CHA is almost here! I'm anxious,
nervous
, excited,
nervous
, giddy,
nervous
...
I'm also excited to share with you
all
the new covers of our
Sketches for Scrapbooking
series of books and the Sketches for Cardmaking book. The newest volume, Volume 6 is already available but the other new cover editions won't be available until around August 15.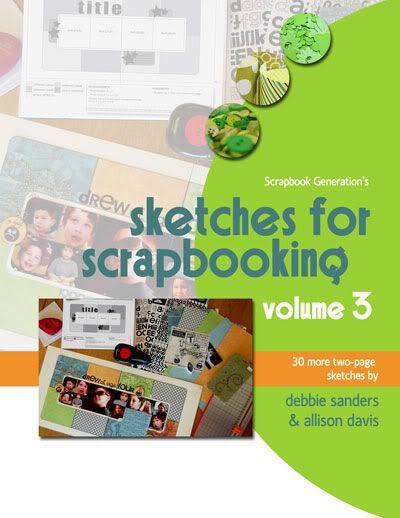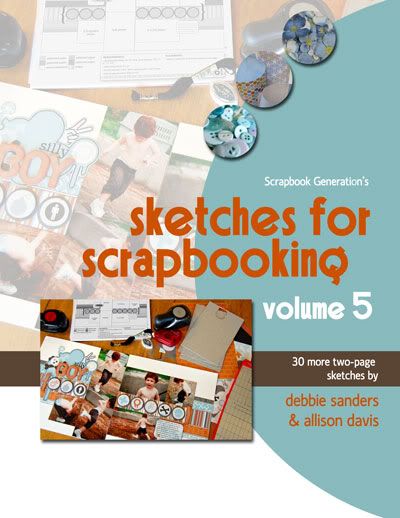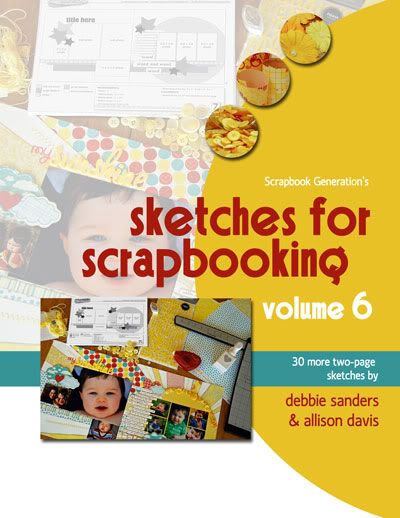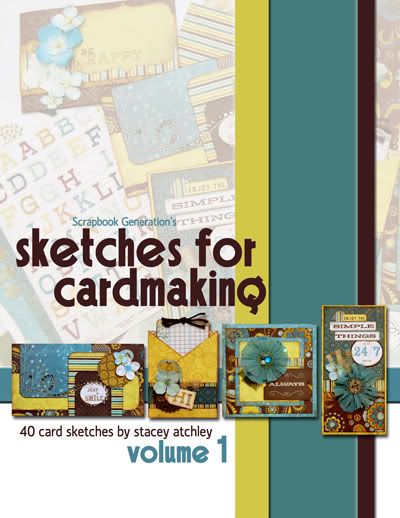 The covers weren't the only thing that got a face lift. Here's a look at the back cover.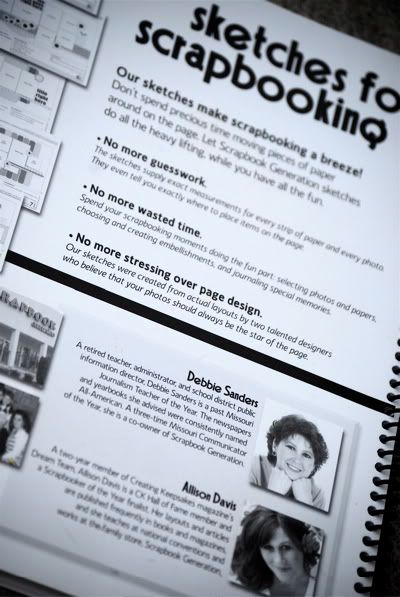 I think my favorite part is a family photo (bottom left, you can only see a corner of it in this picture) of me, Karin, Stacey, Mom, Grandma, Drew, and Jackson. I'm just so proud of all our hard work and that we have managed to go this long without killing each other.
We also added a few updates to the inside as well.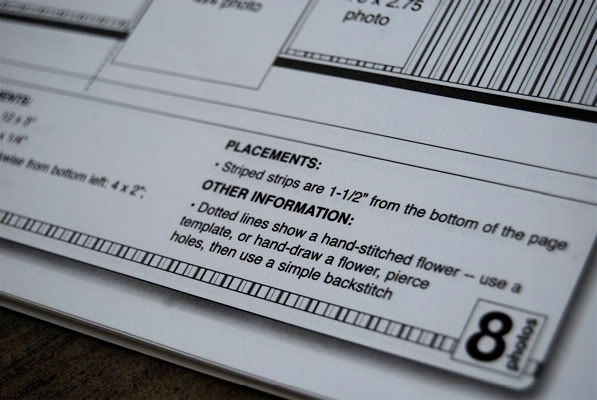 Instead of the measurements and instructions being spread out around the sketch, they are now all together in a box at the bottom of the page. We also added how many photos are on the sketch (you can see it in the bottom right corner.) and the book is in order from least amount of photos to the most.
I think of all the covers Volume 4 is my favorite! I love the warm colors. Join me in my excitement by telling me which one is your favorite and you could win a copy of Sketches for Scrapbooking, (the new edition) Volume choice is all yours. :)
I'll announce the winner on Monday! Have a great weekend!