Because of my computer issues I didn't get a chance to post round two of my CHA photos. Let's see, where to start?
One thing we loved about our location was that we were next to, fellow Springfieldians, at the Nikki Sivils, Scrapbooker booth.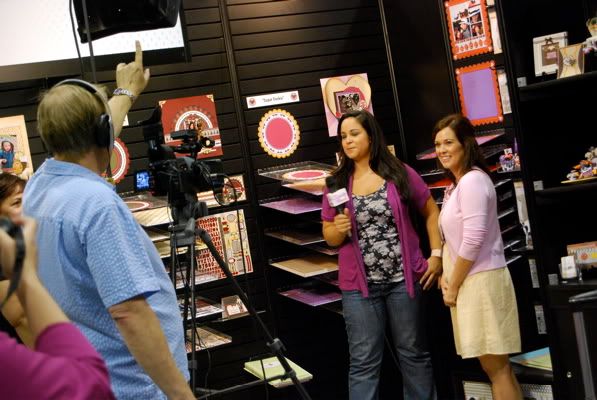 Nikki and her husband Dan were so much fun to hang with during the three days of the show and were so helpful to us newbies. It was nice to have familiar faces right across the aisle.
Stacey's husband, Jeremy, was such a trooper through the whole show.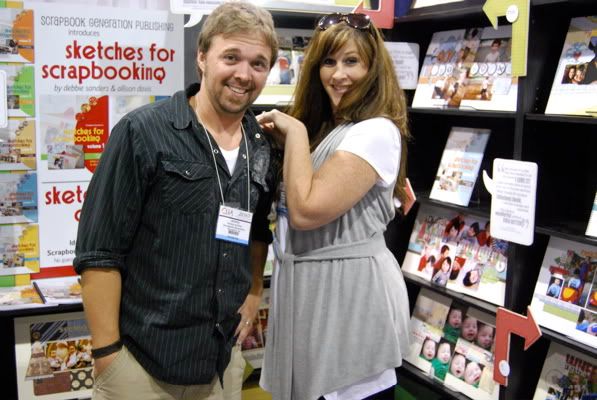 He was our "reel 'em in" guy and did an excellent job. And when things would slow down...
he would entertain us with his mad break dancing skills.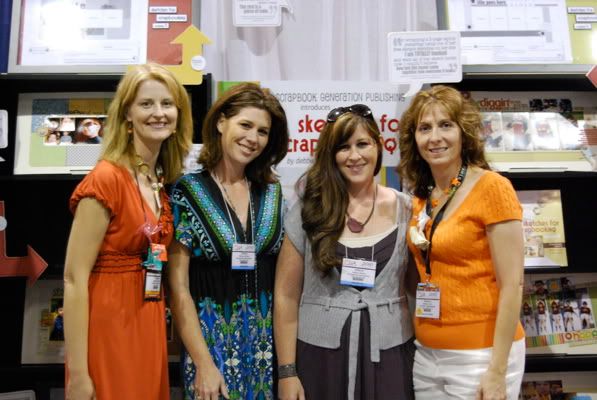 It was such a pleasure to meet Lead Fisk-a-teers Rebecca and Angela. Rebecca and I have been talking for a while so it was so fun to finally meet her in person.
And when the show ended...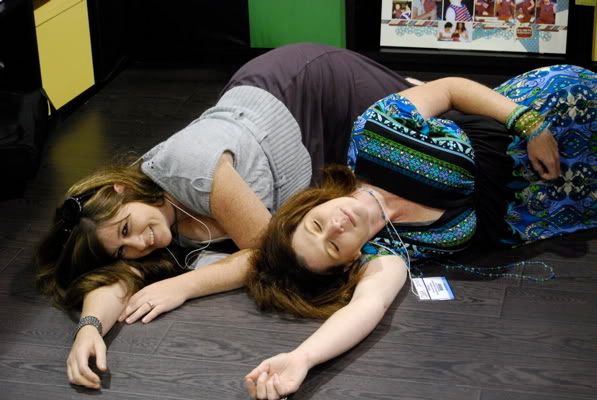 we collapsed. It was such an exciting, fun, and exhausting three days.
CHA was undeniably a fantastic start to SG Publishing. We made so many new connections and I can't wait for them to all unfold. It was definitely everything we hoped it would be. Our Sketches for Scrapbooking and Sketches for Cardmaking books will be sold in stores in:
• Missouri
• Michigan
• Oklahoma
• Wisconsin
• Kansas
• Colorado
• Tennessee
• Arizona
• Minnesota
• Iowa
• Illinois
• Ohio
• Canada
*Update: more stores in...
• Texas
We'll have a page on our website soon with the store names. If you are a store owner
click here
to sign up for a wholesale account with us and download our order form.