I was surprised that Drew was so excited for picture day at school. Especially considering every day at home is picture day. I think the tie was the excitement, not the picture day.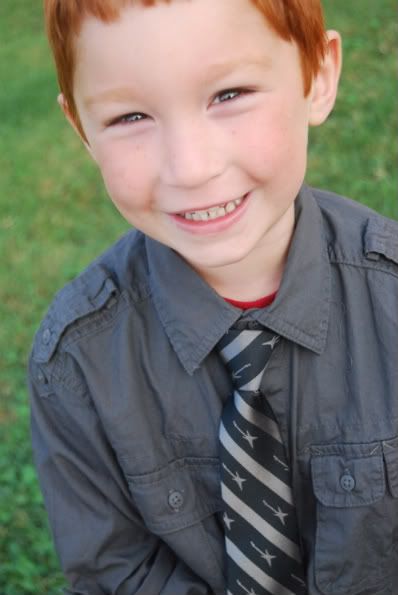 So of course I had my own picture day photo shoot. It sounds kind of silly if you really think about it. I took pictures of him getting ready to go get pictures taken. That's the life of a scrapbooker.
It's hilarious and shocking that he loves ties so much. I became "the coolest Mom ever" when he saw that I had gotten one with guitars on it.
"All the girls are gonna think I'm soooooo awesome!"
he said.
And apparently they did. The first thing he said when I picked him up from school...
"Mom, all the girls told me I looked like a rock star!"
He was bouncing with happiness. It was adorable.
Happy Monday!