If there was ever a phrase to sum up motherhood it would be
"what is that!?!"
What is that!?!
A fruit loop in my hair.
What is that!?!
A stuffed animal that had a bad run-in with a marker.
What is that!?!
A Lego crammed into the DVD player.
What is that!?!
A booger on the couch. Yuck!
What is that!?!
A melted crayon in the dryer.
What is that!?!
Well, we used to call it a bedroom until a tornado, otherwise known as Drew, blew through.
Jackson has been the main cause for me to frequently ask the question,
"What is that!?!"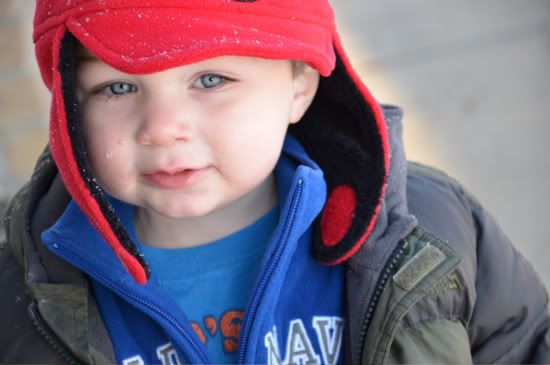 He has discovered that he can open the refrigerator which has opened a whole new door into his constant toddler explorations. Most of time he does this in the morning when he gets up super early and seeks out adventure in our quiet, sleeping house. Over the course of this week I have found a jar of jelly in the bathroom, Mickey Mouse shaped cheese on the couch, a bowl of yogurt in the bed, and juice in the hamper. This morning I had the pleasure of finding, via foot, a melted chocolate popsicle on the living room floor.
After I scrubbed the chocolate out of the carpet, I noticed that he had a sticky ring of blue around his mouth.
"What is that!?!"
I attempted to ask him what he had eaten but only got replies of what he wanted to eat.
"What is that!?!"
Did he drink Windex? Did he eat a crayon? Did he find a packet of Blue Raspberry Kool-aid? It made me a little nervous as I tried to find some evidence that could lead me to what he had gotten into and had obviously eaten. We don't really have a lot of blue foods in our house so I was terrified he had eaten some sort of non-food item. I even smelled his face trying to figure out what this mysterious blue gunk was.
He was acting his normal self so I relaxed and decided I would tell his daycare to call me instantly if he seemed sick. I thought about it the whole drive to take the boys to school trying to figure out what the blue stuff was. Should I take him to the doctor? What if it really was Windex? Clearly I was wearing my "Mom panic" blinders. The Windex theory isn't even possible.
It was like Jackson could read my thoughts because, out of the blue, he giggled and said, "I eat candy cane." Ah ha! The blue striped candy canes on my desk!
So that's what that was!
••••••••••••••••••••••••••••••••••••••••••