They boys had many, many cupcake requests for Easter so of course I made some. It seems at this point I'm willing to find any excuse to make cupcakes. Plus, you can really have some fun with the Easter theme!
I bought a new cupcake book from Better Homes and Gardens that had some really cute ideas and delicious recipes.
Like these Orange Cream-sicle cupcakes.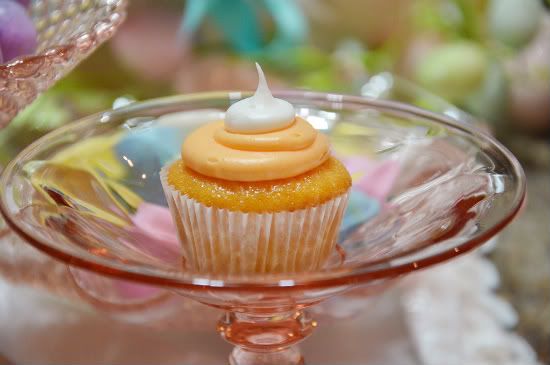 And yes, they taste exactly like the popular frozen treat.
Jackson really, really wanted bunny cupcakes so I made these:
Coconut cupcakes with white icing rolled in coconut and topped with two little candy bunny ears.
And the last ones are cute little bird's nest cupcakes with Robin Eggs:
The boys especially loved those!