I am beginning to wonder if we are ever going to have another beautiful, sunny, perfect temperature Easter Sunday again. The last one we had was on Drew's first Easter, five years ago. We spent the whole day spread out on a blanket in the shade. We were entertained by Stacey's unsuccessful attempts at flying a kite, Drew's sweet little smiles and giggles, and the shocker of all shockers, Grandma Mary Lou letting her hair blow in the wind. It was the perfect day.
This year we had rain. Lots and lots of rain.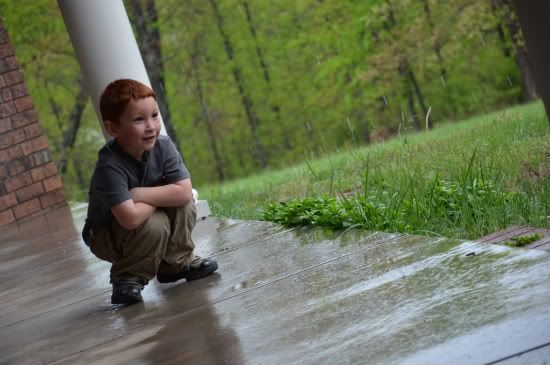 So this year we did indoor Easter egg hunts with our traditional egg hider Karin, learned that Grandma Debbie has a house-wide ban on artificial grass, and found that chocolate bunnies taste just as good in dreary weather as they do in sunny.
The boys had fun exploring and got a kick out of looking at all the pictures Grandma Debbie has around her house. Jackson gets confused a lot when he sees pictures of me as a baby and thinks it's himself. Drew saw my wedding pictures and is convinced that I'm a princess and insisted that we immediately go home and get my tiara. I was happy to discover that Mom's red "reading nook" room is fun for taking pictures of the boys.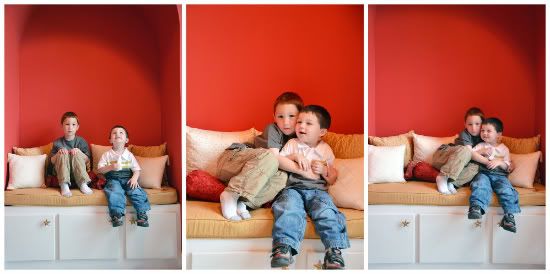 Despite the gloomy, wet weather it was a great Easter!