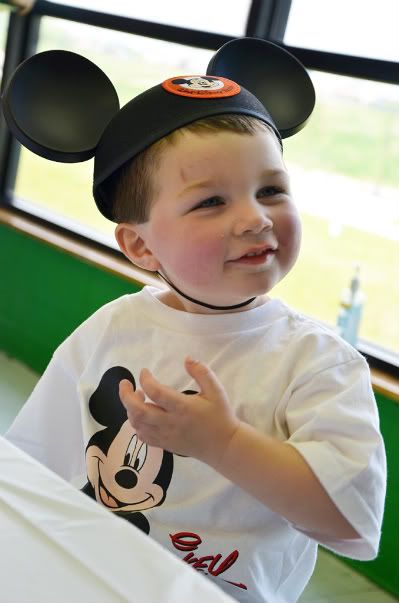 To say Jackson had a great time at his 3rd birthday party would truly be an understatement. We had his party at Wacky World, a local indoor inflatable park. Since it was Mother's Day we had the whole bouncy place to ourselves, which meant the adults got to partake in some jumping fun!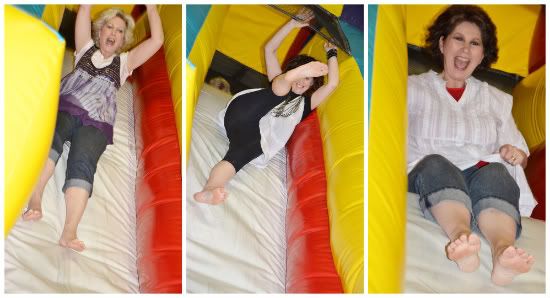 Age clearly does not apply to us SG girls. We had a blast jumping, sliding, playing catch with bouncy balls, and laughing uncontrollably.
The cake was... well, a challenge. I had shown Jackson some pictures of Mickey Mouse cakes that I had found online and let him pick out his favorite. Of course he goes with the most difficult one. Two tiers of Mickey Mouse Clubhouse madness.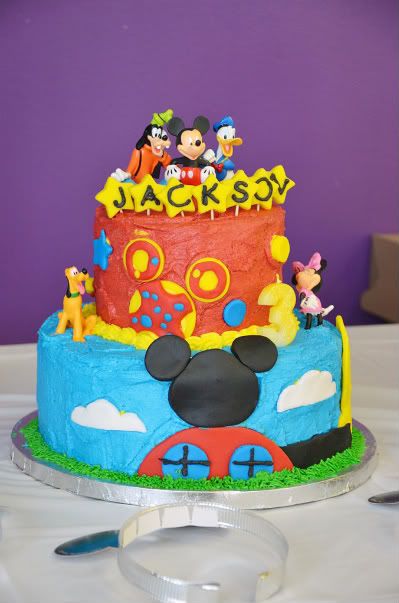 I wasn't too proud of the finished result until I saw Jackson's reaction. It was by far the best reaction I've gotten yet out of my years of making birthday cakes for the boys. His excitement over it made it so worth the up until 4 a.m. cake construction challenge.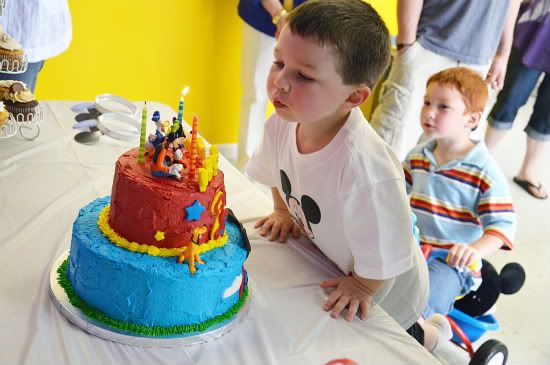 Now that this party is over it's already time to start planning Drew's Mario birthday party at the Aquatic Center. Just like his brother, he picked out a very difficult cake. I'm desperately trying to convince him to go with cupcakes but he's not budging!