We couldn't have asked for a more perfect day at the pumpkin patch. The weather was absolutely gorgeous, the boys got along wonderfully, and the time spent together was priceless.
Last year Drew was on a quest to find the perfect pumpkin. This year he was on the lookout for not the best, but instead the biggest pumpkin in the patch.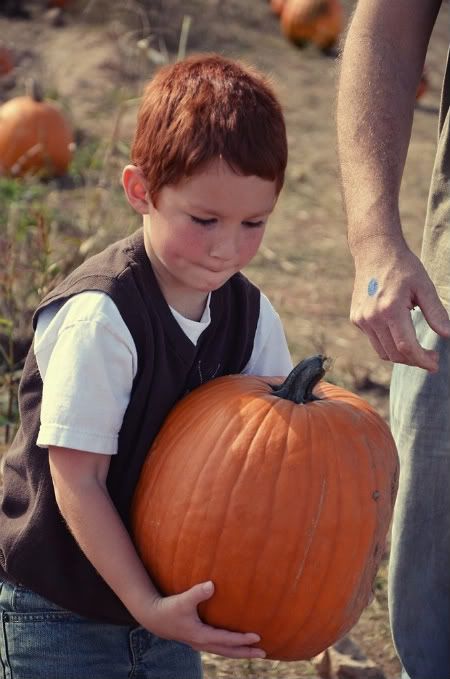 The deciding factor was whether or not he could pick it up. If he could, it wasn't the biggest. He lifted and lifted until he found one that was too heavy. That, to him, was the biggest pumpkin in the patch. He even said, "Mom, it's bigger than your butt!" Considering that he was looking for the biggest pumpkin, that wasn't the best compliment.
As always we made our annual attempt to get a great family photo. We failed, again. I really need to learn how to crop out heads and replace them with better, smiling faces from other photos.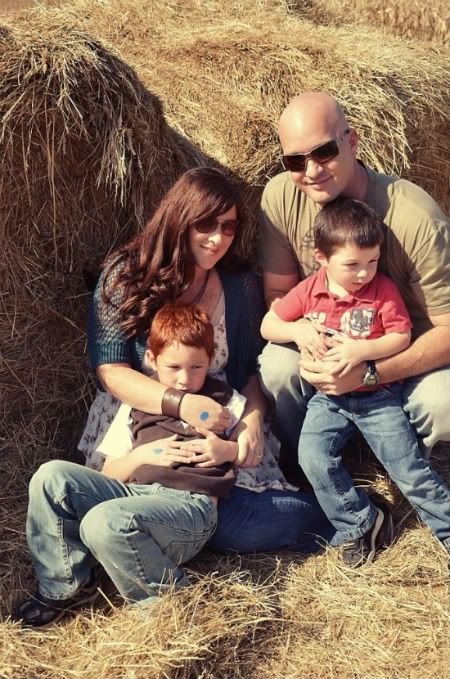 Drew wasn't in a picture taking mood and Jackson, well, you either get looking away from the camera or total "cheese" face with a big, toothy smile and squinted eyes. Either way, it might be a somewhat failed family photo but I'll always cherish one of all of us together.