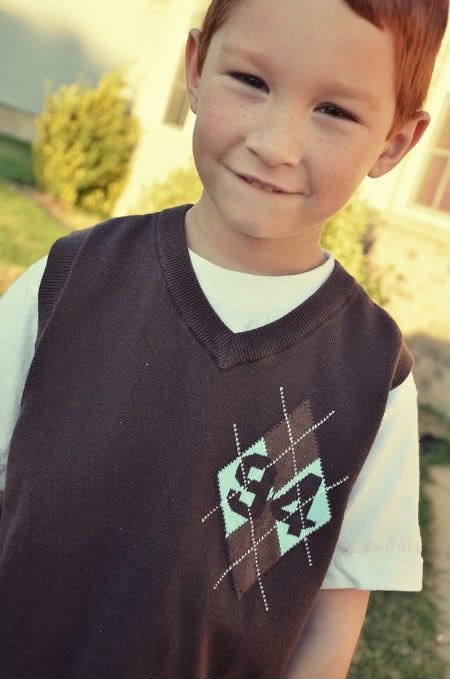 I'm thinking Drew is starting to pick up on the fact that it might be a little silly that I insist on taking his picture on picture day at school. He kind of rolled his eyes a little when I mentioned that I wanted to take a few pictures before we left for school that day. When did he start rolling his eyes? I thought we had years ahead of us before that ever happened!
Of course, he tried to fight it but he's a natural in front of the camera and couldn't resist doing some classic Drew poses.
Some that are sweet..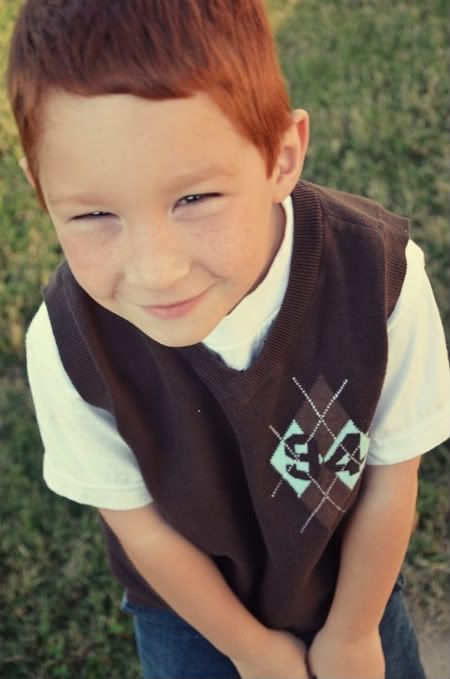 and then in usual Drew style, some that are a little silly.