A couple of weeks ago I was asked to do a segment on one of our local TV stations, KSPR. It was mostly to talk about Scrap-a-Palooza but they also asked that I do a mini-demo similar to the ones I do at 'Palooza. This was my first live TV gig and let me tell you, I was nervous! The robo-cameras that they had didn't help to ease my queasy stomach. I had visions of a Maximum Overdrive like scene and was hoping that the camera didn't come to life and kill us all. I know, I have quite the imagination. It was just so weird to see the cameras move on their own.
Anyway, I thought I would share the mini-demo on my blog. It's a demo I did at our first Scrap-a-Palooza that I kicked up a bit.
I had mentioned a few posts back about how much I love to make my own embellishments for my pages. Well... this demo is all about taking basic shapes to create easy, yet super cute embellishments.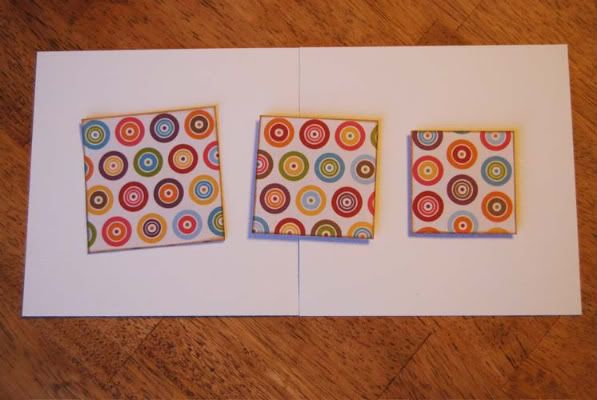 1.
The first thing you'll need is three shapes of the same patterned paper in three different sizes. I'm using a 2", 1 3/4", and 1 1/2" squares. I would recommend inking the edges of these pieces. You'll definitely want each edge to be defined because it's really going to help enhance the dimension when it's all put together.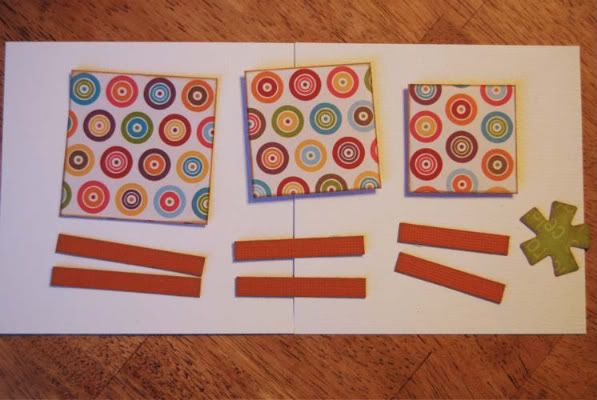 2.
Since I'm making a birthday present with these squares I've also got six strips of a coordinating cardstock to act as the ribbon around the present and a flower punched out of patterned paper for the bow.
3
. The largest square will be the bottom piece. The cardstock strips are on each layer so they need to be added to each square before the next is on top of it.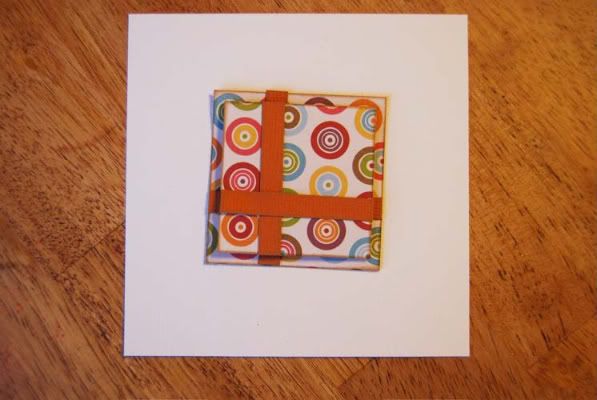 4.
The medium square is added on top of the large one with foam adhesive. Then the strips will line up with the strips on the largest square on the bottom.
5.
The small square is added on top of the medium one with foam adhesive and then the strips are added so that they line up with the strips on the other two squares. The last thing to add is the bow.
6.
You can also add some fun little extras to give it a finishing touch. I added a jewel and Stickles to the center of the bow/flower.
Here are a few other things I made using the same concept of layering simple shapes.
This time I made the present with rectangles. On this one I added craft wire that I had rolled into swirls behind the bow. You'll see in this post how much I love using craft wire. It's so easy to work with and can be used for so many different things.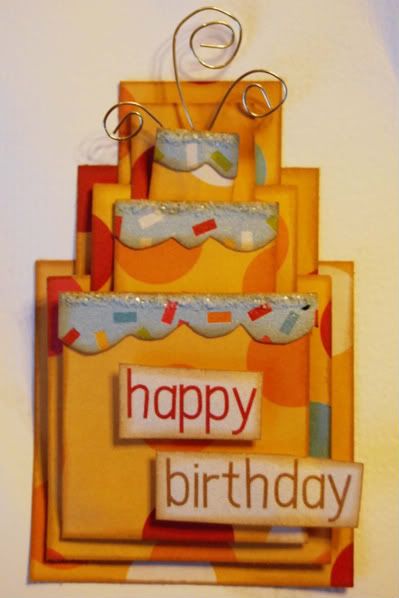 I used three different sets of squares, one set for each tier. I also added a scalloped edge and Rock Candy Stickles for the icing and then topped it off with craft wire curls coming off the top.
I used three different sized circles to create this pumpkin and added a little green stem and craft wire in a loop on the top.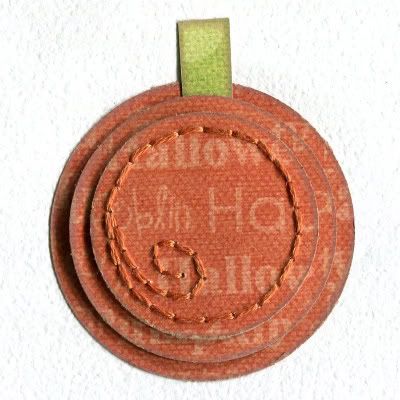 Here's another one that I added stitching to the center.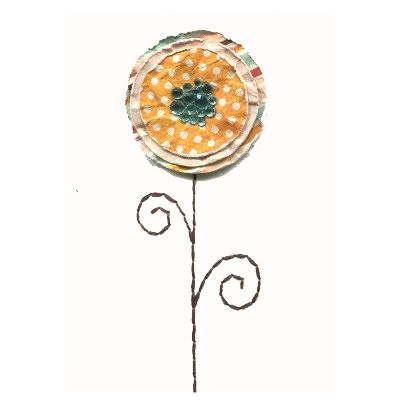 I wrinkled three circles, layered them, and then added a cluster of jewels to the center. I also added a hand stitched stem.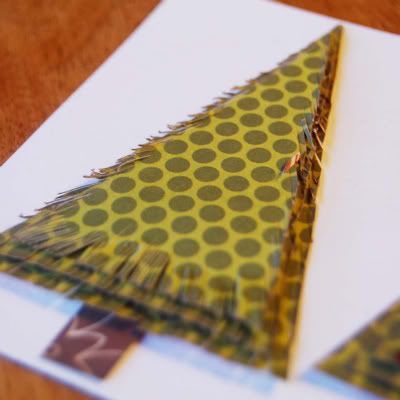 Before layering the three triangles, I shredded the edges of each one.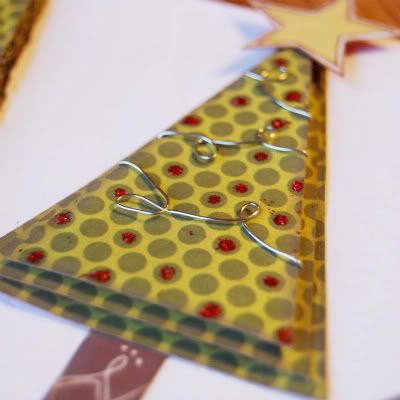 On the top layer, I added craft wire twisted into loop and Stickles.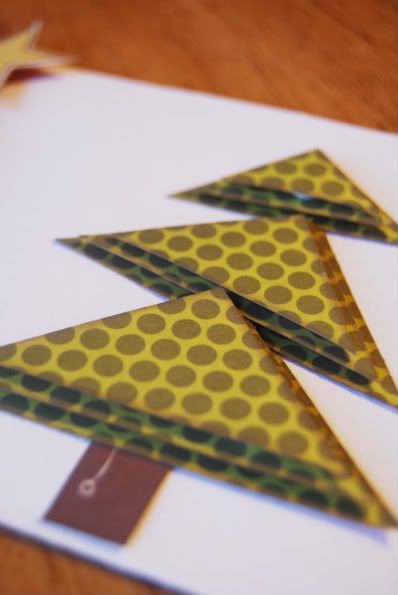 This one is similar to the layered birthday cake. I used three different sets of triangles and tilted each set.
So there you have it, several super easy embellishments using basic shapes. :)