This month sketches week seemed to go way too fast! Here's a look at all the layouts together. I think it's always fun to see how different, yet similar they all are.
Layout #1 - "Give Me a Popsicle Please"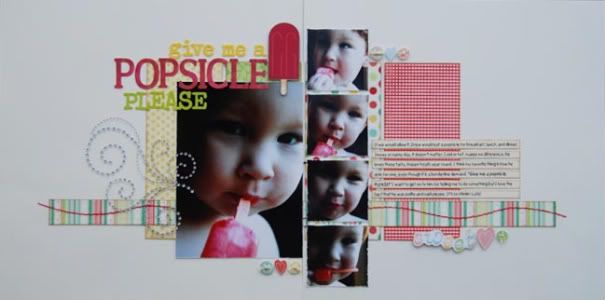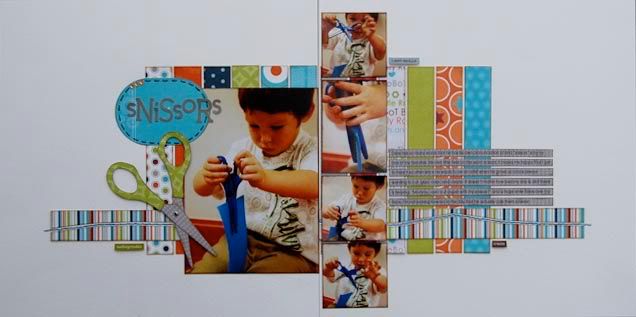 Layout #3 - "Making Music"
Layout #5 - "Cookies for Santa"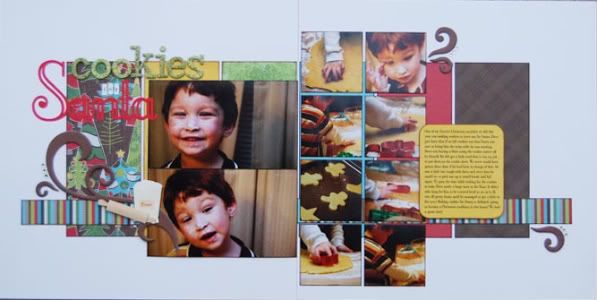 This month the winner is...
Melanie said...
Wow! I love this! I'm impressed with the tracing and cutting of the puzzle pieces....I'll be lifting this!

Congrats Melanie! You can email me at alidavis1919@hotmail.com to give me your address and which volume of Sketches for Scrapbooking you would like. :)
Thank you all so much for joining me for sketches week (and for letting me ramble on and on about my thought process and scrapbooking style.) If you have a favorite sketch from any of the Sketches for Scrapbooking books or one that you might struggle with and would like to see me use it during sketches week next month, let me know. The next sketches week will start on April 5!
Have a happy Monday! :)