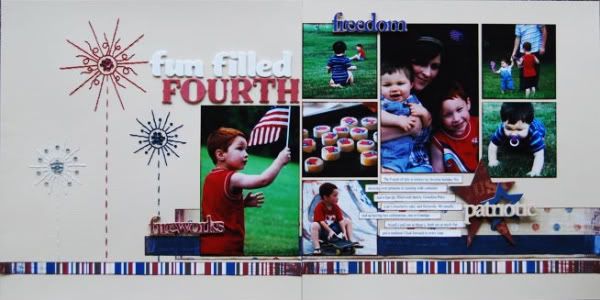 This is one of my favorite layouts from the DVD gallery. This was my second attempt at stitched fireworks after the first attempt ended up looking more like palm trees and left me a little disappointed. This time I love the finished result. The jewels added to the center and the ends were a big help too.
As for the giveaway...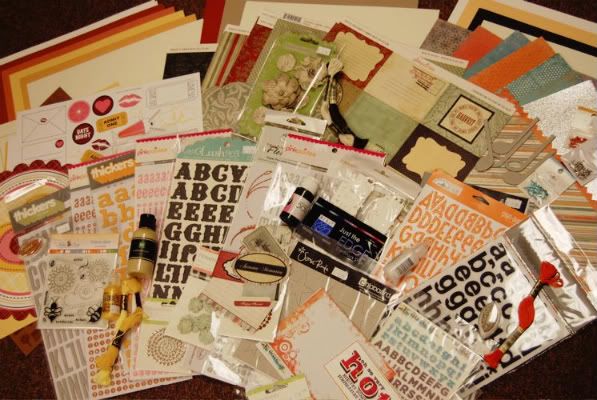 That's a lot of scrapbooking stuff! Actually, it's $150.00 worth of scrapbooking stuff! We've put together a mix of some of our favorite scrapbooking products and some of the products that we used in the instructional section of the DVD to giveaway to one lucky person. There is a lot of fun stuff from
My Mind's Eye
,
Pink Paislee
,
Nikki Sivils, Scrapbooker
and more!
To be eligible for this giveaway you have to
pre-order and then pay
for
the DVD. You can do that by
clicking here
. (This giveaway will not be from the comments on my blog.) For those of you that have already pre-ordered, no need to do anything, you're already in! Once the DVD arrives at Scrapbook Generation, we will contact you for your billing information. As soon as all the pre-orders are processed, we'll draw the lucky winner! Pretty sweet, right!?!