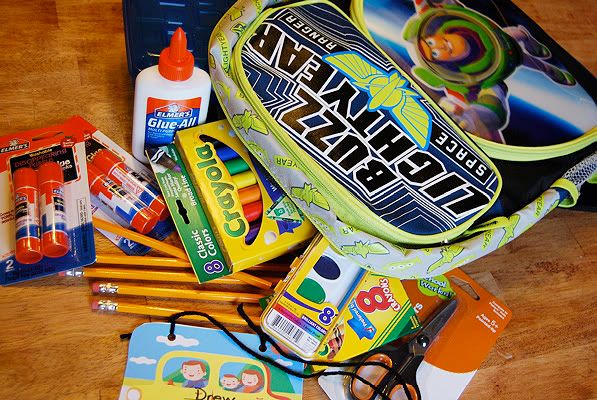 I spent almost the whole summer saying,
"I can't believe Drew is going to be in Kindergarten this year!"
and before I knew it the first day had arrived. I've had a lot of people ask me if I cried and you know what, I didn't. Drew was bouncing off the walls with excitement and I couldn't help but to bounce right with him.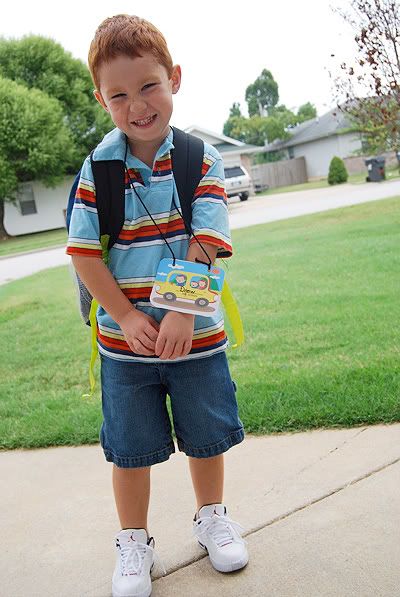 Okay, I might have sniffled a little.
Even though I am very excited for him, I'm still a little nervous and not just for Drew but for me as well. I grew up in a small town and went to a school where I knew everybody. The students, the teachers, the principal, the cooks, the janitors, the bus drivers, etc.
Everybody.
It was such a strange feeling for me to walk Drew to his class on the first day and to be so unfamiliar with everything. The size of his elementary (K-5) is bigger than my whole school was (K-12).
Drew, of course, is adjusting at a speedy rate and making new friends everyday. I'm so proud of him for being so brave, eager to learn, and such a good, sweet kid. This is going to be a fun year!
My online class,
Sketch Support
, is full! I have gotten a lot of emails asking about if it was going to be offered again and I'm excited to answer with a yes! Due to the quick sell out of the first one we will be having a second session of Sketch Support in
October
. I don't have the exact date yet but as soon as I know I will post it here. :) I'm so excited to get to know a lot of you through the class!