Wanna see how Sketch Week comes together? I thought it might be fun to show you. Plus I'll be spilling a few of the secrets I had in store for next week.
First up, the sponsor for August Sketch Week is...
My Mind's Eye!
I was thrilled that they wanted to sponsor and was beyond shocked at what they are giving away. Take a look at this!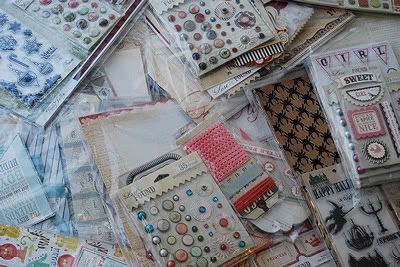 And you can't even see everything! This prize package includes one of
everything
from their newest collections debuted at CHA this past July. There are beautiful papers, stamps, brads, buttons, ribbon, die cuts, stickers, chipboard... Believe me it's a ton of stuff. I've been debating over this giveaway and thought that I would ask you to give your opinion. Would you like it all to be one big giveaway, or maybe split into three medium giveaways?
The first thing I do when it comes to Sketch Week preparation is pick a sketch. I know this might sound a little backwards since most people start with their pictures and then find a sketch to fit the number of photos they have. However, have you ever tried to pick out five sets of photos that fit one sketch. It would take forever! I find for this circumstance it's a lot easier to pick the sketch first and then find the photos to fit them.
Picking the sketch is probably the hardest part of Sketch Week. Especially this week. Since I have used a sketch out of each volume of
Sketches for Scrapbooking
I won't be using the books anymore. Starting this month Sketch Week will be a new, never before seen sketch. Before, I would know which volume I was going to use and had 30 sketches to choose from. This month, since I'm using my personal sketch book, I had about 200 to choose from.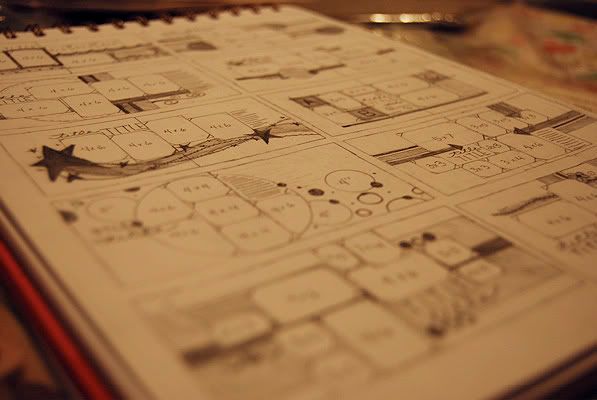 It was so hard to narrow it down!
After I have the sketch picked I sit down in front of the computer and start picking out my pictures.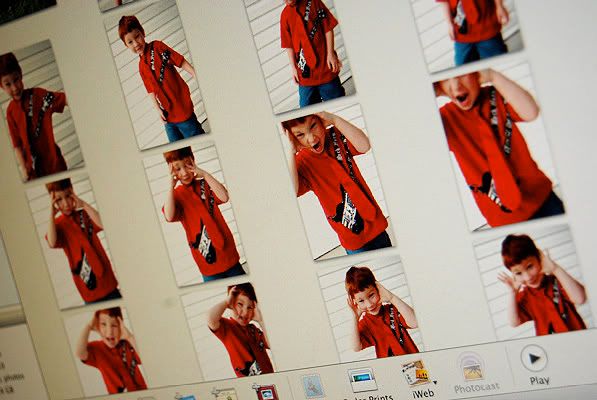 Like I said earlier, this might sound a little backwards to you. I encourage you to try it! You might be surprised at how easy it is. The beauty of sketches is that you can adapt them to fit the photos you have. Since the purpose of sketch week is to show you how to add variations to a sketch and to get multiple uses out of them, this is an easy part. I couldn't image how long it would take if I were trying to find the exact pictures on the sketch for all five layouts.
After I have my photos picked and printed I pick out the papers and embellishments that I might use and package them into "kits". This way when I finish one layout I can clean up my mess and then immediately start in on the next layout.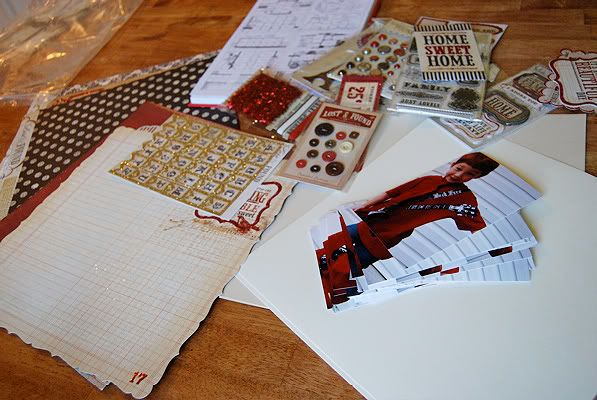 This week was a little different though. Since My Mind's Eye was so generous I'm using their papers and embellishments on each layout.
When it comes to creating the layout I start first by laying the photos out on the page without adhering them.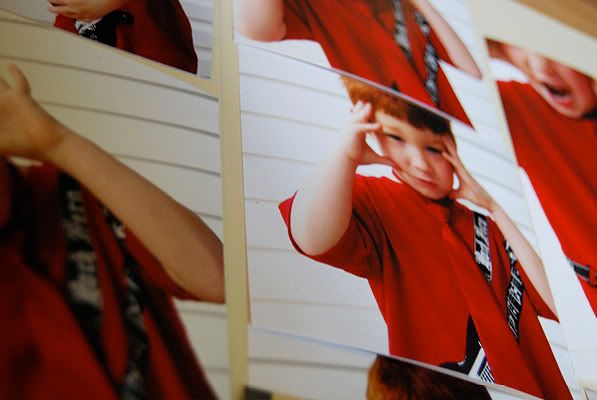 This is so I can get an idea of where I want certain pictures to go. Usually I have a favorite photo of the bunch that I want to be the focal photo. I try to make sure and have it somewhere in the center of the layout.
Once I have my photo placement figured out I start cutting papers and laying them out where I want them to go. I'm one of those scrapbookers that will not adhere anything down until I am positive that I like how it is all arranged. Sometimes this can take a while but most times since the sketch has done all the hard work this is a quick process.
Some things I do watch for during this part of the layout is the colors arrangement. I'm careful, and sometimes a little OCD, about have a variety of colors and patterns. I don't place a red pattern next to another red pattern and try to get a good variety of colors from the patterned papers. Or I might not I use two of similar patterns next to each other. Of course this doesn't happen on every layout, it's not a rule for myself, just a suggestion. Wow, I didn't realize just how OCD that makes me sound until I read it again.
The last step of the layout, at this point, is adding all the details. This is my favorite part.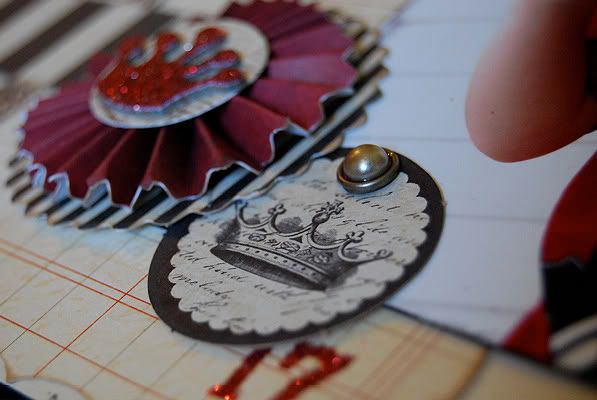 I find three areas on the layout, the sketch usually already has these areas, for my embellishments. I'm sure you've heard about creating a visual triangle on your layout. Doing this helps to balance the layout and I usually place the embellishments in a way to kind of frame my layout to keep the focus on everything within that triangle.
I had to share this set of ribbon.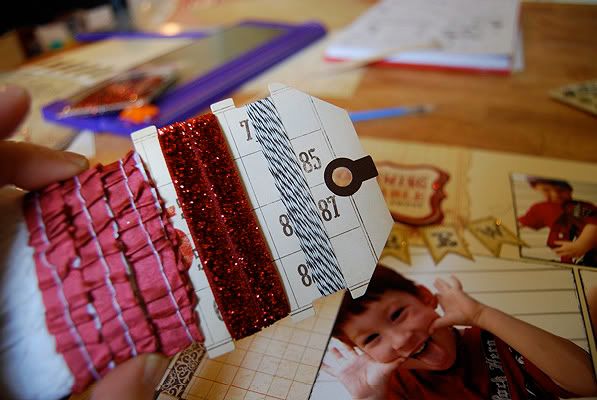 I was so excited to see that along the top there is embroidery floss! And it's multi-colored with black and cream. Of course I had to use it!
After I've added the embellishments I move on to the title and the journaling. Sometimes, if I'm struggling with that part, I set it aside and come back to it later. This layout was easy since I used a die cut from My Mind's Eye for the title and I already knew the direction I wanted my journaling to take.
The very last thing is to sit back and look at the layout as a whole. I love that feeling of a completed layout! Of course with Sketch Week I don't have much time to soak that feeling up because as soon as I'm done with one I move onto the next. Don't take that last sentence as disappointment, I love every second of the process!
Don't forget to tell me which you would like, one big giveaway or three medium giveaways
. :)