Have I ever mentioned how much I love this time of year? I'm looking forward to the next week being full of some of our favorite fall traditions. Like our our annual trip to the pumpkin patch, watching Halloween movies, carving pumpkins, going trick-or-treating, and making these..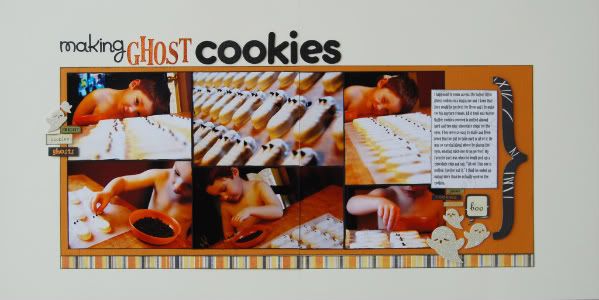 Ghost cookies!
Last year I stumbled across a recipe for these cute little cookies in a magazine and they are now a Halloween staple in this house. They are so easy to make (a package of Nutter Butter cookies, melted almond bark, and mini-chocolate chips for the eyes) they are delicious, and the kids can make them with very little help.
Jackson was a little too small to help out last year but I have a feeling he'll love joining Drew and I in the sweet fun. I'm thinking we'll spend Friday night watching It's the Great Pumpkin, Charlie Brown and making some Halloween treats. I'm looking forward to it!
What are your favorite Halloween/Fall traditions or activities?