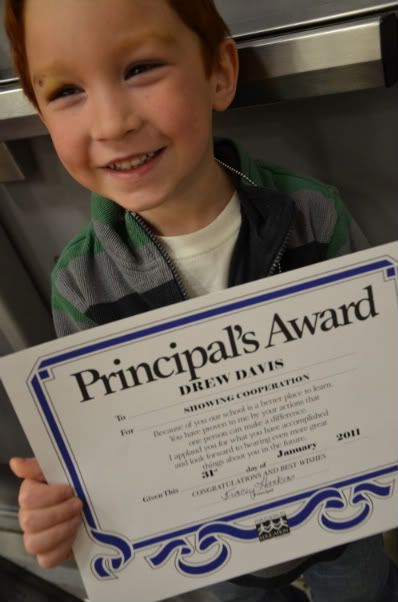 The same day we got the phone call about Drew needing stitches, the call you never want to receive, we got another call that evening, the one every parent loves to get. Drew was chosen to be Student of the Month for his Kindergarten class.
On Monday, Mike, Mom, and I went to the morning assembly to see Drew get his award. Drew was ecstatic to see that we were at his school and had no clue why we were there. I loved that we had a chance to be there and watch him enthusiastically jump up and run to accept his certificate. He was so happy!
We are so proud of our little Student of the Month!