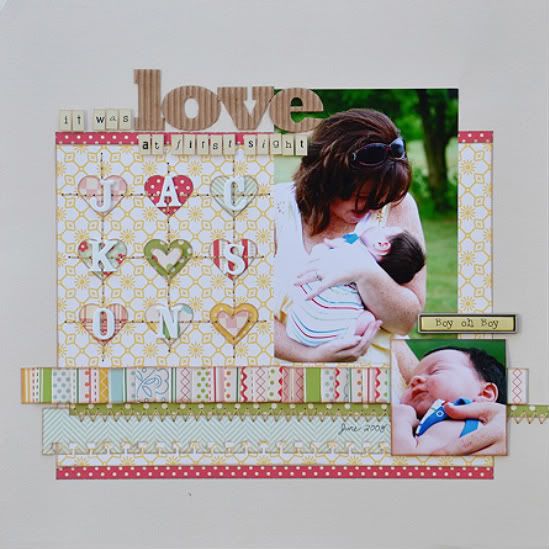 Jackson was just one month old in these pictures. Gosh. One month old. He's going to be three in a month!
I remember
this exact moment that picture was taken.
I remember
the exact thoughts that were going through my head.
I remember
how much I loved cuddling him when he was sleeping.
I remember
how it felt so weird to be able to hold a whole person in a little teeny, tiny ball in my arms.
I remember
how in that moment I was feeling pure happiness.
I remember
thinking that life doesn't get any better.
I remember
feeling complete.
I remember
wondering how it was possible to love someone so much.
I remember
thinking that I could hold him, right there, in that moment forever.
I love that one look at a single picture can bring back those feelings in an instant. Like I'm right back there, in that exact moment, feeling those exact feelings all over again. If anyone ever scoffs at the amount of pictures I take or the overflowing amount of scrapbook pages I make, well, they just don't know what they are missing. It's like a time machine, minus the Back to the Future DeLorean. With one look I get to experience all of these wonderful moments all over again.
•••••••••••••••••••••••••••••••••