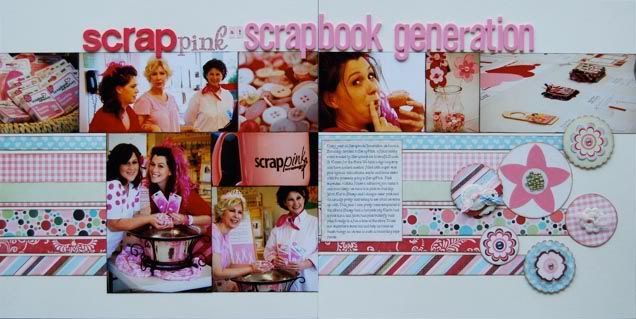 Having two boys sometimes has me longing for a little pink in my life. That and pretty scrapbook products in girly colors! These pictures from our ScrapPink event at Scrapbook Generation were perfect and just asking to be surrounded in pink. I had so much fun making this layout since it's so out of my usual color options. ScrapPink is such a great day at SG and one we look forward to every year. (although I wish there was no reason to need such an event.) We love seeing our customers come out and support such a great charity.
Last week we had the photo shoot for the cover of the DVD and next Monday I'll be posting the cover for you all to see.
The DVD is still available for pre-order
here
and don't forget about
this giveaway
. You don't want to miss out on that! :) Another added bonus about pre-ordering, we have an introductory price of $19.99 instead of the regular $24.99 price.